Bryson Popham
Managing Partner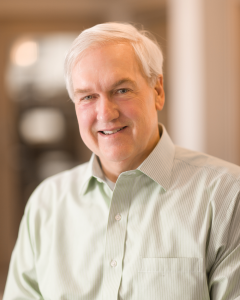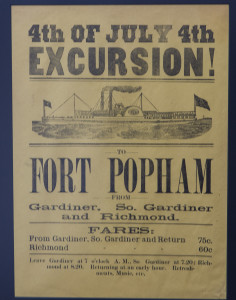 After graduating in 1973 as an English major from Western Maryland College, Bryson Popham entered the management training program at The Travelers Insurance Company.  Three years later he left for the distribution channel of the insurance business, joining Grayson & Dickinson Insurance Brokers in Montgomery County, Maryland.  Popham purchased the firm in 1978, reorganizing it as PCL Risk Management, Inc. an independent insurance agency specializing in commercial property & casualty insurance and bonding for contractors and other small to medium sized businesses in the Washington, DC metropolitan area.   Although solely owned by Popham, PCL Risk Management was part of a network of affiliated companies providing insurance and financial services to a wide variety of businesses.
While operating PCL Risk Management, Popham attended the University Of Baltimore School Of Law, graduating in 1980.  He also became involved in Maryland politics, serving as a Legislative Aide to Tyras Athey, the Chairman of the Ways & Means Committee of the Maryland House of Delegates in 1979.  Popham also served as a Campaign Aide to Delegate Athey for his 1982 and 1986 campaigns.
In 1982, Popham opened a solo law practice, with a focus on defense litigation for insurance agencies.  That year he was also engaged by his first lobbying client, the Professional Insurance Agents Association of Pennsylvania, Maryland & Delaware (PIA).   By 1987, Popham had sold his interest in PCL Risk Management and that year joined law school colleague Richard Colaresi in forming the firm Colaresi & Popham.  That firm merged into the Baltimore law firm Shapiro & Olander in 1993.
During this period Popham concentrated on developing a State government relations practice in Maryland.  Popham assisted a client in creating Agency Insurance Company of Maryland in 1989, of which he became a Director.  Popham has wide and deep experience representing the insurance industry, with a variety of clients that are regulated under Maryland insurance laws.  Popham has also established a reputation as a respected business lobbyist in Annapolis, representing such diverse industries as manufacturing, financial services, defense, energy, transportation and commercial real estate development and management.  He has represented many of his clients for decades, and continues to represent the successor of the PIA, the Insurance Agents & Brokers of Maryland.
In 1996, Popham reestablished a lobbying practice as a sole practitioner, and two years later joined his former partners David Funk and Bryan Bolton at the firm of Funk & Bolton, heading the State Government Relations practice.  In 2006, Popham again formed his own firm, together with former partner John Andryszak, as Popham & Andryszak in Annapolis.  Currently, Popham is a sole practitioner in the firm Bryson F. Popham, P.A.